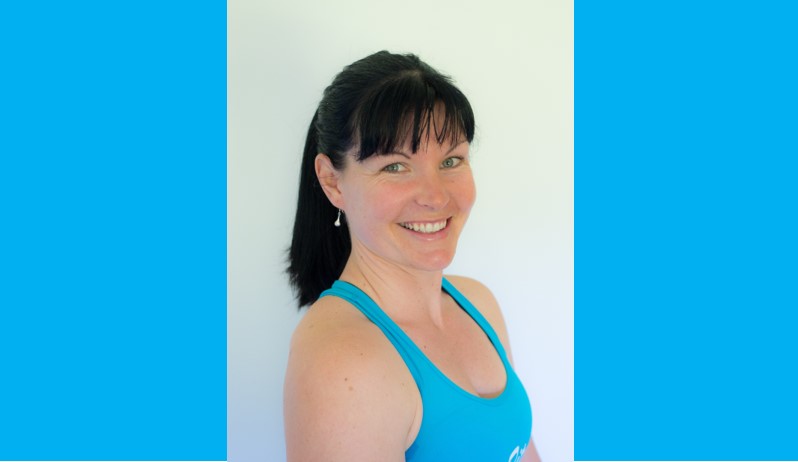 Golden Bay – National award-winning personal trainer Renee Riley is encouraging more discussion about pelvic health because too many Kiwi women tolerate bladder leaks unnecessarily.
Around a quarter of New Zealanders aged 15 or over are affected by some type of continence problem and it is estimated that about 590,000 people have urinary incontinence.
These figures could be even greater with around two-thirds of Kiwis unlikely to seek professional help for their continence issues due to embarrassment or shame.
Women are about six times more likely to experience incontinence than men; with pregnancy, child birth and menopause the common contributors, yet many women fail to seek help.
Riley was awarded small group trainer of the year at the 2016 NZ Exercise Industry Awards and runs her own Bay Fitness exercise business in Golden Bay. She says there is too much stigma and misunderstanding around incontinence in New Zealand and women need to seek help sooner.
"Many women don't talk about their pelvic health because they think the problems they're experiencing are normal and that they just need to accept it and get on with life.
"This is especially the case for new mums or mature women as they believe it's just part of being female and something you have to put up with.
"When I notice women frequently running off to the bathroom during sessions it raises flags. I include pelvic floor exercises into classes to help normalise the issue by teaching techniques that can help."
Riley says although 1.1 million New Zealanders are affected by incontinence there are distinct types of issues and urinary incontinence is one type where personal trainers can help.
"Stress and urgency urinary incontinence are most common for women – stress incontinence being what usually causes leakage during physical activity. Some women cannot lift heavy objects, jump, run or even cough without experiencing leakage.
"Personal trainers can help educate women with the correct exercise techniques and we also know when the time is right to refer a client to a women's health specialist or physiotherapist.
"There are many exercises for getting your heart rate up that can be just as effective as running, jumping or skipping. Returning to heavy lifting after pregnancy or pelvic floor issues can take time too, but this time can be used to master core stability and lifting techniques."
Riley warns there are many misconceptions about the correct techniques for strengthening pelvic floor muscles and she says it is important that both male and female personal trainers receive specific training in this area.
The Exercise Association of New Zealand, NZ Register of Exercise Professionals (REPs) and Continence New Zealand work together to offer REPs registered exercise professionals training so they can provide pelvic floor safe exercises to New Zealanders.
For further information contact Make Lemonade.
Photo: Bay Fitness personal trainer Renee Riley