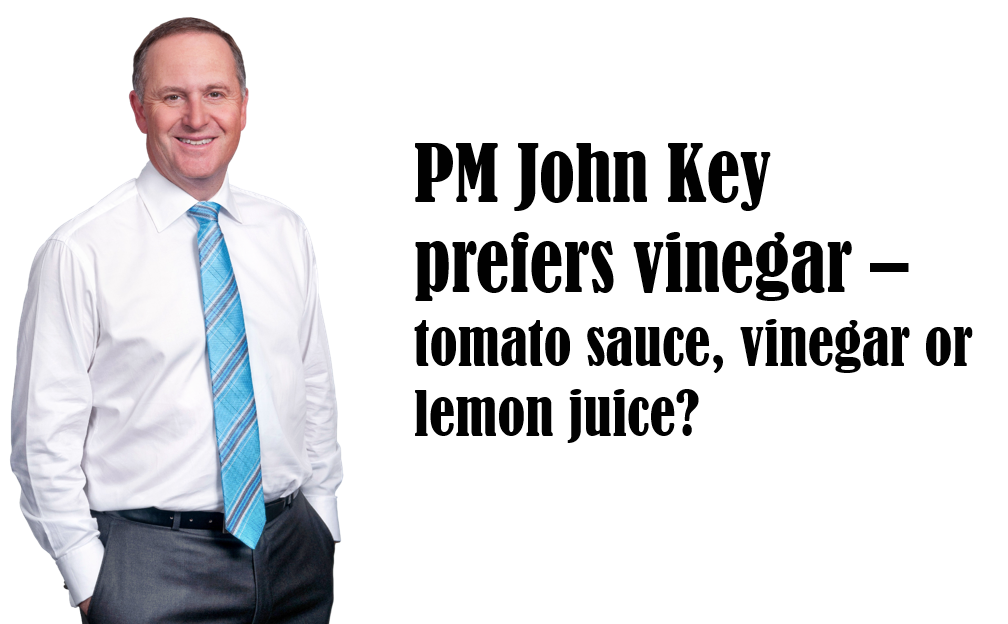 John Key is the 38th Prime Minister of New Zealand and has been in office since 2008. Auckland born, he was brought up in a state house in the Christchurch suburb of Bryndwr and attended Aorangi School and Burnside High School. Before getting into politics he was a member of the Foreign Exchange Committee of the New York Federal Reserve Bank from 1999 to 2001.
---

Seven Wonders: we ask New Zealanders seven important questions like what they prefer on their fish and chips.
John Key likes vinegar the best, here's what else he prefers:

---
Q. Pineapple lump, jet plane or jaffa?
Pineapple lump
Q. Bungy jump, surf or hammock?
Surf
Q. Cricket test, one day or T20?
T20
Q. Tomato sauce, vinegar or lemon juice?
Vinegar
Q. Kereru, tui or kea?
Tui
Q. Pharlap, pavlova, flat white:  New Zealand or Australian?
New Zealand
Q. New York yellow cab, Mumbai tuk tuk or London Underground?
New York yellow cab